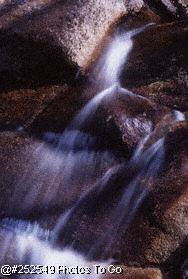 Talking Stones and Talking Staff
Listening With Honor and Respect

Have you ever found yourself saying, 'Listen to Me, I am talking'? Or before you were able to finish your thought, were interupted? Have you sometimes had the sense that the person with whom you were talking was really somewhere else, thinking about something else,thinking about what they were going to say next or just bored?
Of course you have. And you felt hurt, unimportant and wounded.

Most of our communication is like 'Cross Fire', a bombardment of words that hurt and wound. words that disregard the value and worth of the person. It does not have to be that way.

The Traditions of The Talking Stone,The Talking Staff, Talking Feather or Talking Shell used by many Native Peoples show us another way that is respectful, nurturing, healing, caring and enpowering.

These ways assist us in finding our voice to speak and to know that we are heard and valued.

Native Peoples recognized that Words have power and people deserve respectful listening; therefore both the speaker and their words were to be given the most thoughtful attention.

Here is the way it was used as I was told by Lonnie Bradford of Black Thunder Trading Company, A Cherokee, who makes them.

The Talking Stick or Talking Feather was used around the Council Fires and in the Lodges as The People gathered for the telling of their dreams, visions, conquests and accomplishments.

As the stories were told the one holding the Talking stick or Talking Feather had the Right to Speak
and was not to be interrupted until they were finished telling of their experiences or visions.Each waited their turn, as it was considered rude and disrespectful to interupt. When the speaker had finished, the Talking Stick was passed to the next person. Even if a person chose not to speak, others listened in respectful silence.

The Talking Stick is made from wood, two to three inches thick, twelve to fifteen inches long, wrapped in places with soft leather and fur. A leather or cloth bag of herbs; sage, sweetgrass,cedar and tobacco may be used.
Beads,yellow,white.black and red, representing The Four Cardinal Directions are also appropriate.
Use other items of stones, shells,yarn that have special meaning for you.

The Talking Stones are also used in the same manner for the purpose of giving honor and respect to the speaker and to acknowledge the reponsibility and power of the listening presence. They can be any size of stone, designs can be carved or painted on them. When choosing one, hold the stone, feel its texture and energy, ask it's permission and willingness for it to be used in this sacred manner. Prayerfuly make an offering of tobacco or corn meal. When not in use, wrap in cloth, leather or animal fur and keep in a protected place.

Use any of these in family meetings, sharing circles, or group organization. When talking with another person, imagine they are holding one as you listen to them, imagine yourself holding one. Wonderful with children in either family or classroom. Experiment!

This is an answer to the cry, 'Hey, Hey, Any body Listening,Hey, Hey, Any body Care?

You will know that someone IS listening and that someone does CARE.

OOOOOOO
SILENCE

We cannot find God in noise and agitation.

Nature: trees, flowers, and grass grow in silence. The stars, the moon, and the sun move in silence.

What is essential is not what we say but what God tells us and what He tells others through us.

In silence He listens to us; in silence He speaks to our souls. In silence we are granted the privilege of listening to His voice.

Silence of our eyes.
Silence of our ears.
Silence of our mouths.
Silence of our minds.
...in the silence of the heart
God will speak.
---Mother Teresa, from No Greater Love

*****************

Silence.............
All sounds, from a whisper to a classical symphony, arise out of silence and disappear into silence. But silence is always there beneath sound and is the space where sound can exist. We tend to think of silence as the absence of sound, but silence has its own weight and quality. When you listen to silence,
you can perceive its intense depth and power. Taking the time to experience silence calms the mind and rejuvenates the body. Silence is the void where we can hear the many sounds that we often ignore - the voice of our intuition telling us the truth, the sound of the breeze blowing, the hum of the radiator, and the noises we make just because we are alive.

One way to experience silence is to wake up before the rest of the world has come alive. Try not to move into activity, and leave off the lights, radio, and television. Sit still and simply listen. You may hear your heartbeat or your breath, but keep your attention tuned to the silence that surrounds you. Stay this way for as long as you can, and allow the sound of silence to penetrate your body until it moves into your core. Feel the gentle, pulsing waves of silence and allow it to cleanse you. Five minutes of communing with silence can leave you feeling vibrant and connected to the universe.

At night, choose a moment after everyone around you has retired and tune in to silence. You can also experience silence throughout the day. Even in the midst of activity, moments of silence are always present. Usually we ignore or feel nervous around silence and try to fill these moments with sound. Yet silence is always there - vast, potent, and available for us to step into any time we choose.......
....stevie Pittsley. Native American Elder. Used with permission and gratitude.