Connect here with Larry and Peggy at the Lotus Institute for Meditations, teaching talks and ongoing programs.
We are inspired, nourished and mentored by Larry Ward and Peggy Rowe of the Lotus Institute
A Journey of Mindfulness
Guided by Dharma Teachers Peggy Rowe and Larry Ward, we focus on the physical, mental and emotional healing of ourselves and our world. To find true well-being and wholeness, we learn the place we begin is close in-our inner home. This practice brings calmness and joy to each of us as we settle into the wonder and mystery of the present moment. Designed for those who are both new and veteran mediators, we are enriched by the wisdom of these gifted teachers. Like our prayers,onnce said continue forever, this expereince continues to nourish and guide us.
Larry Ward has over 30 years of service as a Christian Minister and was ordained into The Order of Interbeing after 10 years of deep association with Thich Nhat Hanh and as a Dharma Teacher in 2000. He has worked and lived globally in thirty-five countries in social development, organizational consulting, coaching and teaching. He serves on the board of The Unified Buddhist Church and assisted in the founding of Deer Park Monastery in Escondido, California. In 2008, he was the keynote speaker for the Vesak Conference of The United Nations in Hanoi.
Peggy Rowe Ward was also ordained as Dharma Teacher by Thay in 2000. With a doctorate in adult education and as a Licensed Professional Counselor, she has worked in teaching, counseling, chaplaincy and Interfaith Ministries. Her creative experiential meditative forms gently guide us home to ourselves.
Playshops In Art as Sacred Meditative Practice

'"Every person is a special kind of artist and every activity is a special art. An artist creates out of the materials of the moment, never again to be dupulicated ......it is true of us all, whatever our work. We are artists so long as we are alive to the concrete moment. ...The Big Art is our life."
M.C. Richards. Centering

What are the ways you make art? Do you paint or cook or stitch,carve,write or sing or dance? Do you plan your day, your week? Are you excited by ideas, by colors, by dreams?

A Discovering the Art of Your Heart playshop explores how making art can be a meditation and a gift to keeping us centered, balanced and sane in our crazy world. We explore the simple art of seeing, reflecting, and creating in a quiet, safe, and affirming atmosphere with great food, fun and laughter along the way
Rev. Anne Clement is a Spiritual Seeker, an advocate and companion for other Spiritual Seekers. She has consistently re-invented her life as a Pastor, Therapist and Hospice Chaplain. In her wisdom years she is bringing front and center what has always been the source of power for her own inner life and work: the Meditative Arts. Her delight is empowering others to discover their own true heart and voice. The Arts, whatever the medium of choice, is what we are, rather than what we do.


Singingstones Sangha:Community of Mindful Living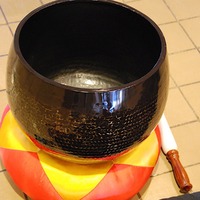 As a community of persons from many spiritual traditions ,we meet Tuesday at 7:00pm for meditation, teaching and conversation in the tradition of Zen Master Thich Nhat Hanh. This meditation group sits together by Zoom for sitting meditation and mindful sharing. Leadership is shared by persons who have received the Five Mindfulness Trainings and/or Ordained into The Order of Interbeing. You may connect with this group by going to Facebook Groups Singing Stones Sangha for the Zoom ID .More Information can be found on the link below.
SingingStonesSangha.blogspot.com
I have been priveledged to complete a seven week intensive on-line experience on Discovering Your Life Purpose led by Dr. Jean Houston.This is deep interior work that I found very inspiring and engergizing. The result to this point is the intense awareness that teaching inclusivenss and sacredness of the medicine wheel is essential for the future of our life together as the human family. The disciplines of Mindfulness meditation provides the skills and the awarenss to live the ways of peace and non-violence in those challenges where we find ourselves engaged in bringing about postive change.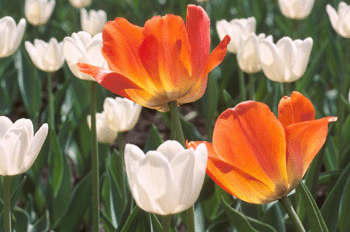 Following The Sacred Circle:Exploring the Medicine Wheel As A Way of Life

Considering myself a student, seeking to build bridges with cultures I was really excited to work with some amazing and stimulating people These five sessions were Wednesdays October 6 thur November 3 at. Boston Ave. United Methodist ,Church School Of Continuing Education. This was the sixth year that this workshop was presented. using film, art, music and Native Teachers. We had 18 participants in the class. I was just amazed at the interest..The same course was present in the Oshner Institute of Continuing Education OLLI for Oklahoma State University for the Fall Semester A three session couse was presented during the summer.for OLLI. Both sessions with OLLI were filled.