I sing your joy,I cry your pain.I share all the seasons
of your growing. I believe in you!

**********************************

I share with you the weaving of my words, with the prayerful hope they are creating patterns that endure.

All of us are weavers of words,
what ever form they may be taking. they go far beyond the words we speak
The form may be a sermon, a poem or a story. or the form
may be a letter, a list of activities, a lesson plan for a class we teach, a journal entry.
These words reflect our thoughts, our priorities, our hopes and our dreams; the deepest yearnings of our hearts.
Once spoken, once written, they bring forth an energy that goes on and on. Our words reveal our inner self, the darkest of our hiden self or the light of our highest soul.
Our words may be weapons that bring death or be healing channels of life, the blessing or the curse.
They reflect the promises we make and the betrayal of promises that we never keep.
With our words we weave patterns of trust or patterns of betrayal.
Word Weavers All are we.
They sing our Joy. They Cry Our Pain.
so we can share the seasons of our growing. So we can believe in one another.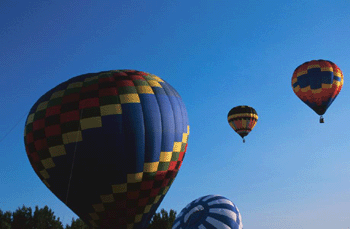 RAINBOW DREAMS

The world has need of rainbows
of promises and dreams
a song of hope and loving
and freedom's risky themes

There is a pathway open
to the future yet unknown
which needs the light of rainbows
Spirit' Promise every day,

I have seen the rainbow
The promise it was clear
and though I may not catch it
I Know it's always there

And So I'll sing of rainbows
of promises, of dreams
A world of hope and loving
and freedom's risky themes

Spirt calls to make a rainbow
That's how it comes to me
The present dark and cloudy
I'll let it go and let it be

That is the only way
I CAN BE, ME

....thewordweaver
revised 2005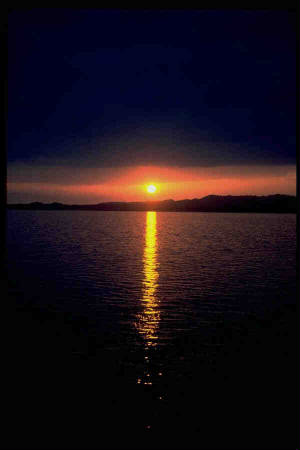 MEDICINE CALL

NOW-NOW-NOW-NOW

Gather the Medicine
Gather the Medicine

Sacred Thought
Sacred Intent
Sacred Way

All is Done In Sacred Way

All we Have
All we Know
All we Are

Gather The Medicine
Gather The Medicine
Gather The Medicine
Gather The Medicine

The Sickness Must Be Healed
The Sickness Must Be Healed
We Must Be healed
That The People Be healed

Now-Now-Now-Now
Gather The Medicine

Gather The Medicine

NOW!
NOW!
NOW!
NOW!




There are the persons in our lives who with their loyalty and deep understanding are the companions of our soul and spirit.. They are with us in all of our growing and our wanderings.
Like a sun dagger across the waters of our inner depths, they are mirrows of our selves. Some times they are with us for only a short period of time but they leave a pattern in the weaving of our lives that is forever with us.
There are the moments when they leave or we feel betrayed by them; the moments that wrench our souls, we feel that we can never trust again, but in the overall pattern we can finally come to understand the depth of their gifts to us. On the deepest level they remain the friends of our spirit.


Spirit Night Ramblings

The awakening of the heart begins in this questioning silence.
What is the call? And where is it coming from?
There is just this awe filled awareness. Where I am
going is someplace different now.

How am I to live
this particular,unique person that I am? What are my gifts, my strengths, my experience and my skills?
What ignites my passions and turns my ideas loose to soar?

What do I commit? All of me or just the bits and pieces, only parts of me? What do I risk giving up? What do I risk dying for?

The answer begins with me, with these inner stirings of the heart that will not let me sleep. I alone am responsible,'not my brother, not my sister, but it's me', Oh Yes! It is me and none other.

This question, which I alone can answer,
takes 'me' beyond me.
The journey is the task, not the outcome.
I have become the huntress of the soul and it is all an offering, not for myself but for all who share this awakening of the heart.

The place is here. The time is now. This piece of earth upon which I walk. Here I stand! There you stand!
Here We stand together! I can only live this moment. The past is a memory. The future is not yet.

We find ourselves fighting the river, the collective logic, the cultural illusions, the dogmatic prisons of the spirit
that would force us back into the darkness of conformity.
What is it that keeps us immobilized with fear?
Oh where are the safe harbors? Where are the shelters? Where are the companions of the Spirit?

What are the sacrifices I will need to make to retrieve what it is that I have never had?

Who and what are the enemies
with which we choose to sleep?
Those seductive snipers of the spirt that offer false promises of security?

But yet I must continue on.
The awakening of the heart has begun. I must follow the call that is coming from the night.

I cannot avoid the question:What is the destiny of my soul?

I will find the passage through the night!

....the wordweaver




It is a long and winding road this search for truth
that I am traveling.
Sometimes I am tired.sometimes I am weary.
There are the moments when the darkness of doubt filter
the very best of directions.
I search for markers along the way.
all the time they are within my own heart.

but how easy it is to give up the way
to others
who claim to know the trail
and all the time they are lost wanderers too
maybe even more adrift

I am learning, step by step
to keep my eyes open and trust the signs
that I am seeing and feeling

in the crannies of my Spirit

Maybe it even means geting off the main road
And start cutting a new trail.

Circle Keepers

Each moment a possibility
Mending the web
an opportunity
reaching out, opening up, breaking free
connecting, renewing, tranforming
generating new possibilities
ongoing creation
We must sing the songs for those who died
and could not sing
Give voice to the cry of ancestors, those voices
were silenced.
Finish our work, finish our work,
they call to us.
Love those who cannot love,
live the life that has not been lived

In sweat lodge, tipi,
temple, mosque and sanctuary
With drum, rattle, songs,
and sacred herbs
and sacred dance

With the chalice of our being
We mend the web, we heal the circle
We create the possible
keeping the chalice full
We keep the song, We keep the dance
we keep life
We keep the Circle.
We keep each other

....wordweaver

did you know the turtles back is a calendar of the moons?
Read the book: Thirteen Moons On Turtles Back